Thursday 22nd August - No School Today
This was our first experience of a school group at Wambiana Station. Nineteen Year 6 and 7 students from St Rita's School, South Johnstone arrived at about 8:15am for a farm experience. All members of the family, including Hugh, aged 3, and us introduced themselves (ourselves), then Michael Lyons gave a talk about the farm and laid out the day's schedule.
Highlights of the day were
water divining (which does appear to work, though heaven knows how)

Connor, aged 9, teaching how to use a stock whip and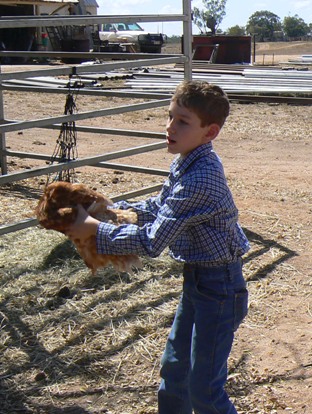 John Lyons, Michael's father, teaching us all how to milk a cow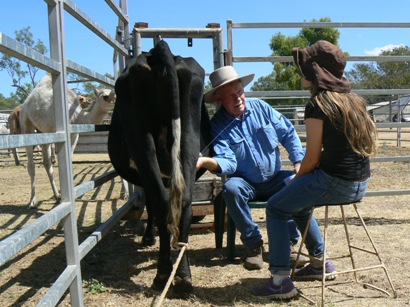 up close and personal experiences with calf, lamb, pigs, chooks and camels

pregancy testing of cows (brahman)
cattle dipping

branding a calf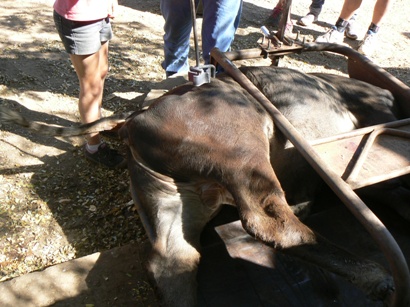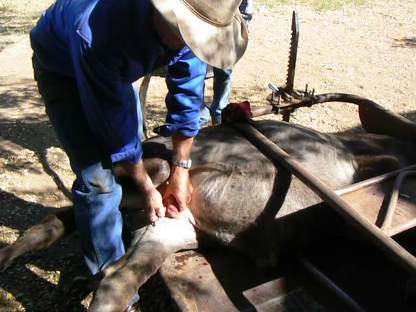 It was a sensational day, what great experience for the students.